For a year now, our international team has been on a virtual journey in Eisenstein's universe. And it is the 15th month of the global pandemic.
The sudden enforced distance between our private space and the outside world generates a new perspective on Sergei Eisenstein's apartment. For him, his home – especially towards the end of his life – was a safe haven in the midst of a hostile universe. In the context of the pandemic, this situation becomes more tangible. Escaping the restrictions of the outside world, Eisenstein had created a cosmos for himself where he was free to travel mentally through time and space.
In each newsletter we will present an object and its story which opens a door to another world.
When Naum Kleiman greeted visitors to the flat in Smolenskaya Street, he sometimes played a game with them: "Which questions would you like to ask Eisenstein?" Among the wealth of books, pictures and objects, very often an answer or inspiration appeared.
This time we wanted to find someone who was close to Sergei Eisenstein.
An object and its history
The sculpture of Vsevolod Meyerhold
The great theatre director and actor. For Eisenstein, he was a teacher and father figure. Their relationship went back and forth between learning from each other to admiring one another to despising one another over their lifetimes. Eventually ending with Eisenstein writing in his diaries: "I never loved, idolized, worshipped anyone as I did my teacher… The Divine! The Incomparable! Meyerhold… I was to worship him all my life."
Meyerhold was tortured and killed in Stalin's dungeons in 1940. Eisenstein saved Meyerhold's archive, hid it and thus put his own life in danger. Even saying Meyerhold's name was forbidden. Eisenstein's apartment was probably the only place in Moscow where anything reminiscent of Meyerhold was openly displayed.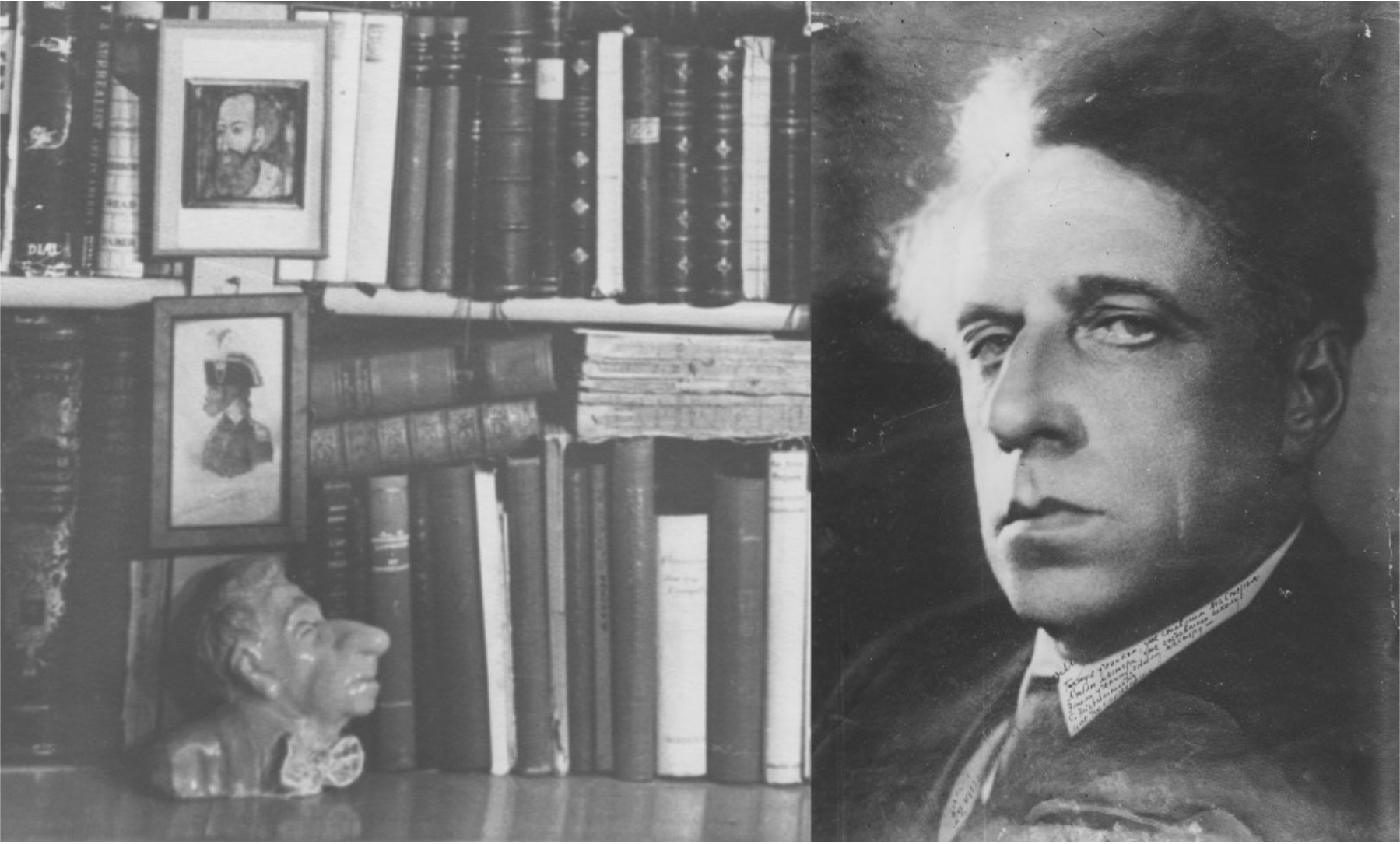 News from our "research laboratory"
For decades it seemed that the original floor plans of Eisenstein's apartment had disappeared. Last December they were suddenly discovered in Moscow.
Our virtual reality team is now working on converting the floor plans into a 3D model, based on which Eisenstein's apartment will be made virtually accessible again.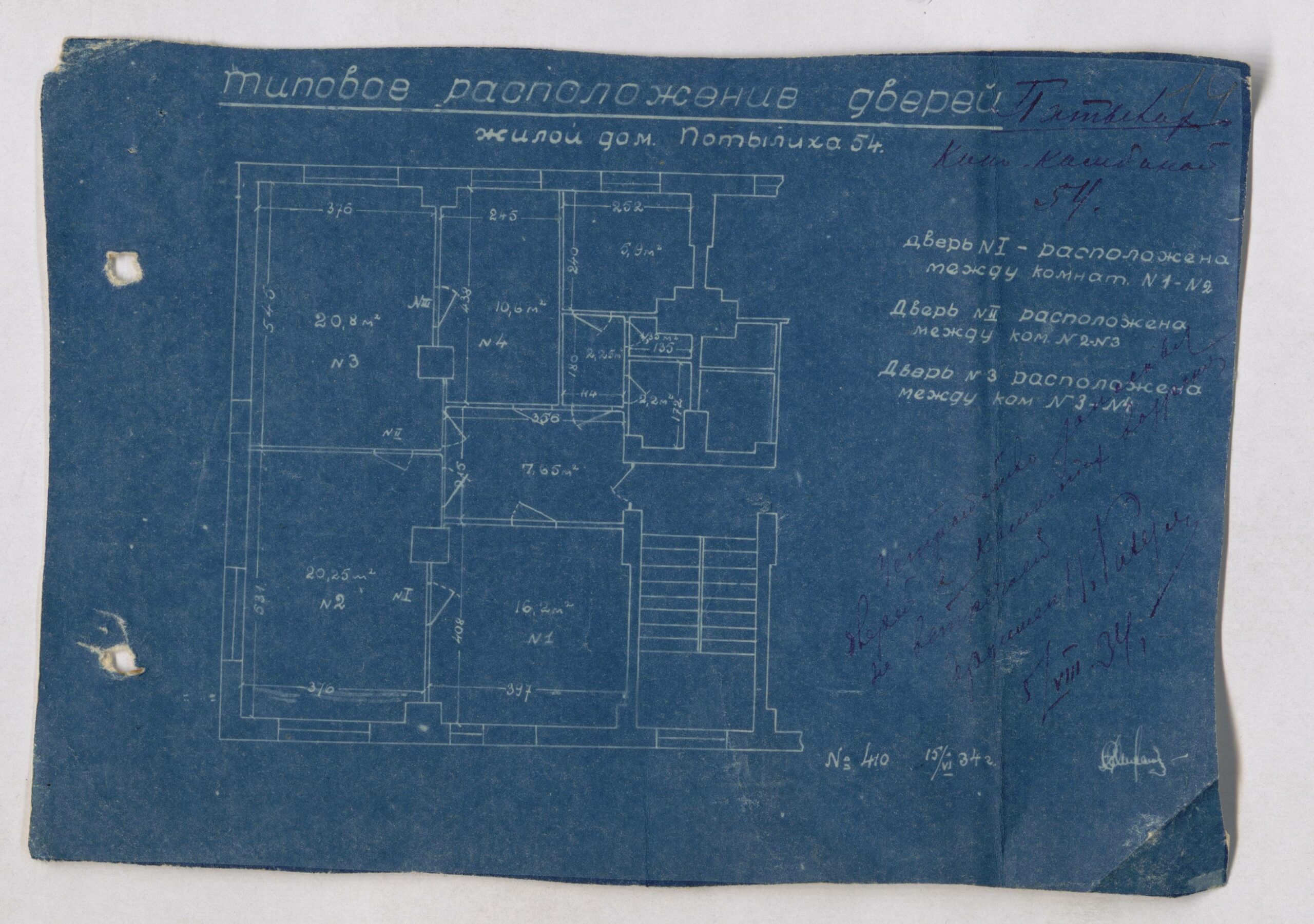 "Collisions" and the world
Collisions in "Film Studies bling-bling"
In the 16th episode of the film studies podcast "Film Studies bling-bling" by Dr. Anna Luise Kiss, our project was featured as "Bling of the month". In this section, Tatiana Brandrup and Katrin Springer talk about the genesis, current status and goals of our project, the different research areas, our team and the relevance of Sergei Eisenstein. In addition to the "Bling of the month" section, the podcast regularly presents news about research projects, publications and much more from the "universe of film studies".
You can listen to the podcast at the following link:
https://filmstudiesblingbling.podigee.io/16-episode16
Collisions at the "Film and Television Studies Colloquium" (FFK) in Weimar
Our project was part of Film and Television Studies Colloquium (FFK), which was hosted virtually by Bauhaus University Weimar in March this year.
Our contribution "Collisions – Eisenstein's House. Media Collisions as a New Form of Access to Cultural Heritage" was presented by Tatiana Brandrup within the panel "Artistic Modernism and New Realisms" and subsequently discussed in the plenary. We would like to thank this year's organisers Maximilian Rünker, Anna-Sophie Philippi, Laura Katharina Mücke, Felix Hasebrink and Janna Heine for the invitation and the great organisation of the colloquium under difficult conditions.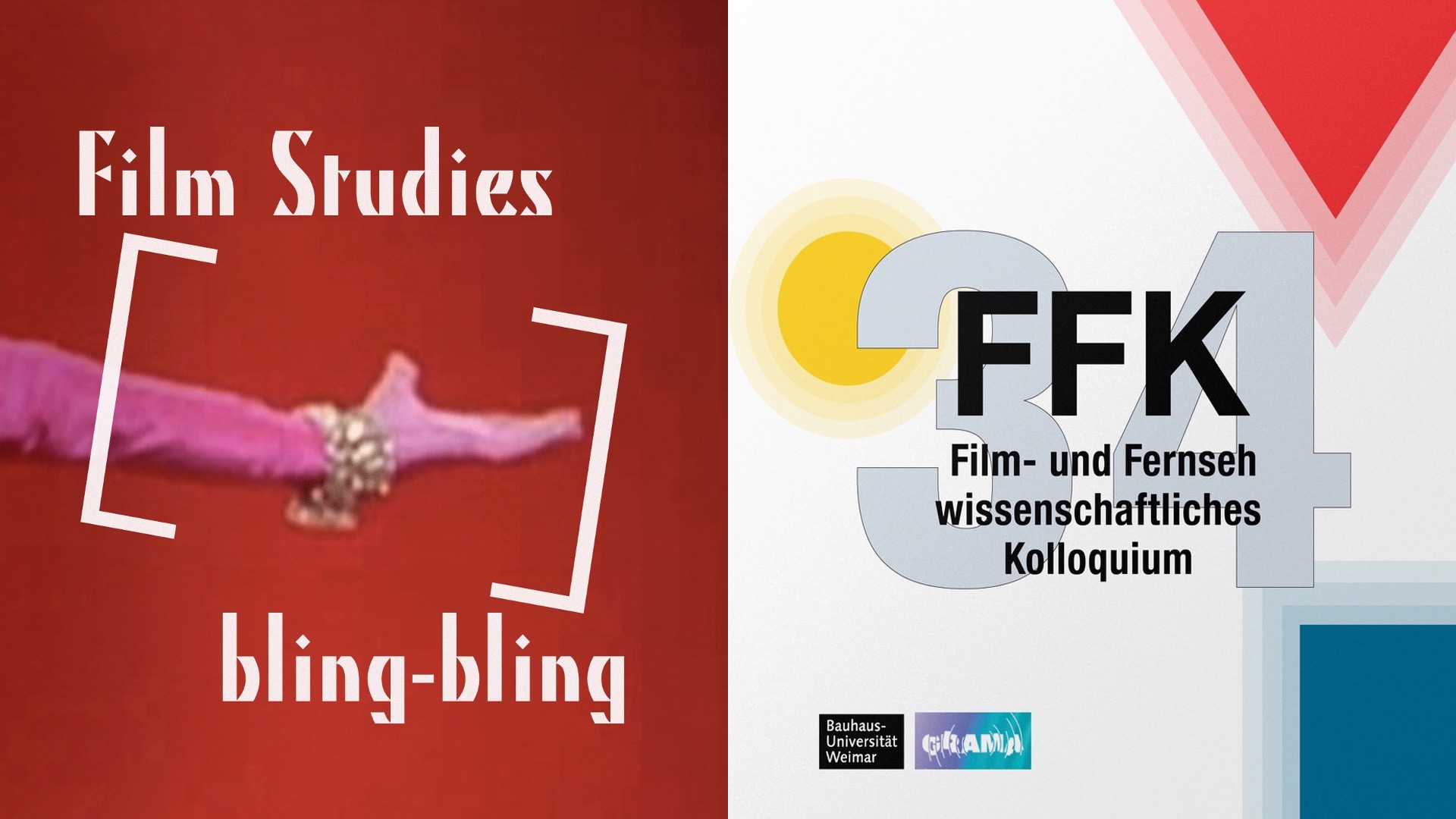 We would like to thank our partners and sponsors, without whose support the project would not have come about. Our partners are the Film University Babelsberg KONRAD WOLF, the University of Applied Sciences Potsdam and our main sponsor, the European Regional Development Fund (ERDF), which supports the project within the framework of the StaF funding programme (Strengthening of Technological and Applied Research at Scientific Institutions in the State of Brandenburg). We would also like to thank the German Federal Foreign Office for funding the development of our project website.